We sure do miss seeing your smiling faces at the #2770F.
In the meantime, we're offering curbside beer and food to-go. We're looking into delivery options. An 18% service charge goes directly to our bar staff.

We're Open Today
–
Kitchen Open 11:00am – 8:00pm
Kitchen Hours
BEER & FOOD CURBSIDE PICK-UP ONLY
11:00am–8:00pm
We'd love to host your group for on-site catering! With advance notice, our kitchen can handle anything from a small group up to 100 guests.
Simply complete our event form and a tavern manager will reach out within 48 hours to help you plan your catering and event needs.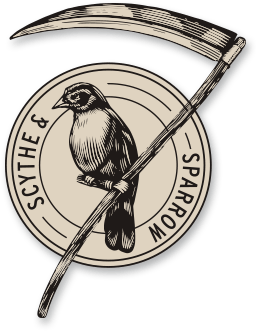 Fullsteam's Exclusive Beer Club
Scythe & Sparrow
Welcome to the Scythe & Sparrow, Fullsteam's tavern-focused membership club.
Scythe & Sparrow members enjoy a 20-ounce pour for the cost of a sixteen-ounce pint, a 20% discount on beer-to-go and merchandise, first dibs on seasonal bottle releases, and members-only shenanigans. The cost for a twelve-month membership is $59 and $99 for couples.
Membership is valid for a year from your registration date.