Zoom in...on craft beer!
If you're looking for something a little different for your next group or corporate gathering, why not a virtual beer tasting? We have experience hosting groups from 10 to 50 online, from alumni associations to tech companies. And we can deliver to a central drop-off / pick-up point or, for an added fee, directly to individual homes.
Your host
Our CEO, Sean Lilly Wilson, hosts Fullsteam's virtual tastings. Sean is a four-time James Beard semi-finalist in the Outstanding Wine, Spirits, or Beer Producer category. He's past president of the NC Craft Brewers Guild and founder and president of Pop The Cap, a lobbying group that helped modernize North Carolina's beer laws in the mid 2000s, ushering in a new era for craft beer in the state.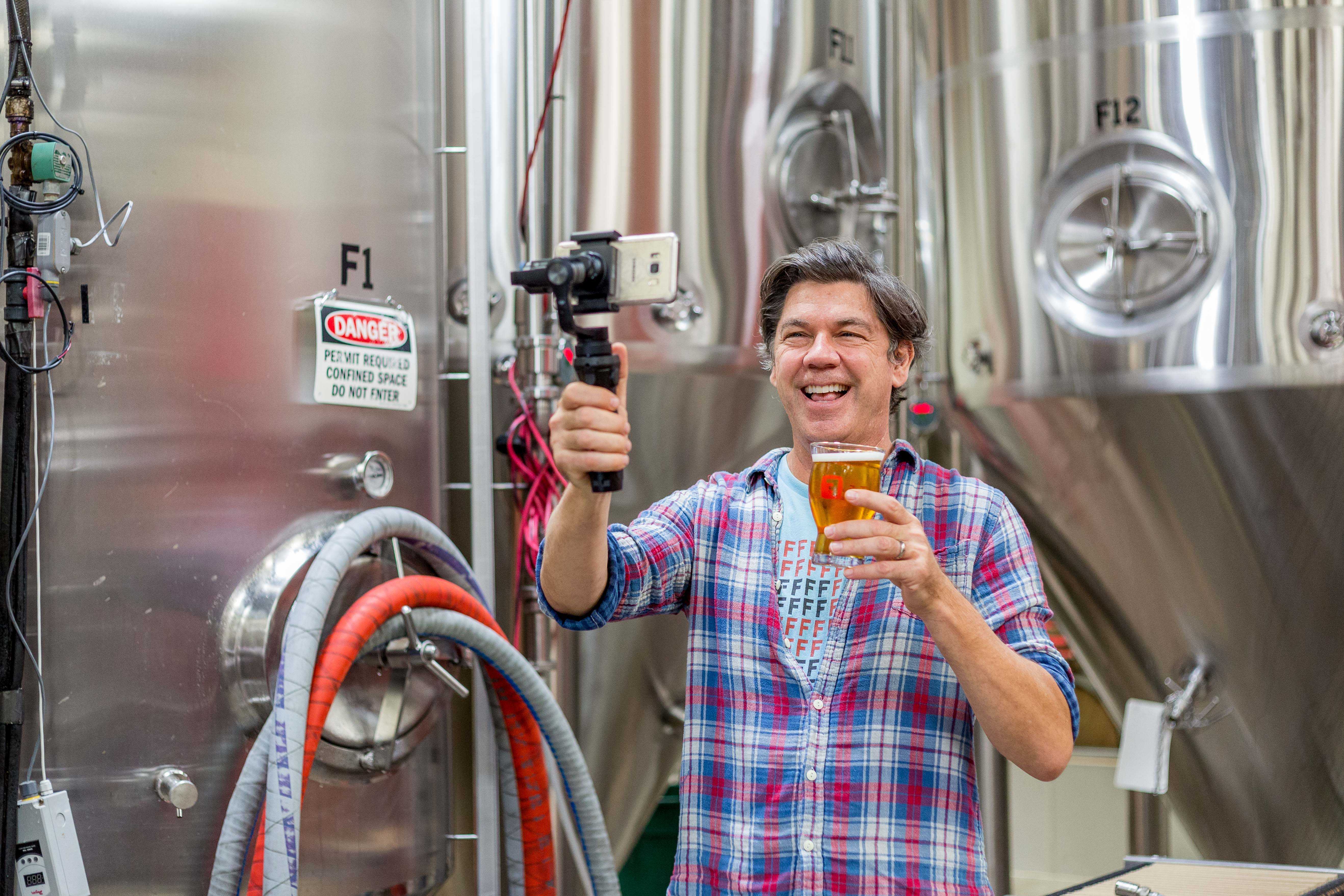 Engaging *your* audience
Goal #1? Make it fun. We'll work with you and your team to hone in on a theme, offer up a live tour of the brewery, make the tastings dynamic and engaging, and be sure to leave time for an interactive Q&A.
While we're relatively new to virtual tastings, we'll tell you this: groups are re-booking based on participant demand. We'll take that as a good sign.
Let's get through COVID and this uncertain season together...virtually, with actual beer. Please complete this form and we'll be in touch within a day or two!