Ariaine Sanders
Director of Tavern Operations
F: As Director of Tavern Operations, what are you most proud of accomplishing, improving, or changing in the tavern?

AS: I think I'm most proud of developing a service model where staff and guests feel safe during COVID and are still able to enjoy the space and time with their groups of six or less. I think we're still efficient and fun.

F: What's your favorite (and least favorite) part of the job?

AS: My favorite part of the job is my teammates. I have learned something from and been made to laugh by every person on this staff, which is quite a joy.
My least favorite part of the work is the difficulties I have with being able to fully unplug. Because I like everyone and enjoy what I do, it's hard to pull away and take time for myself.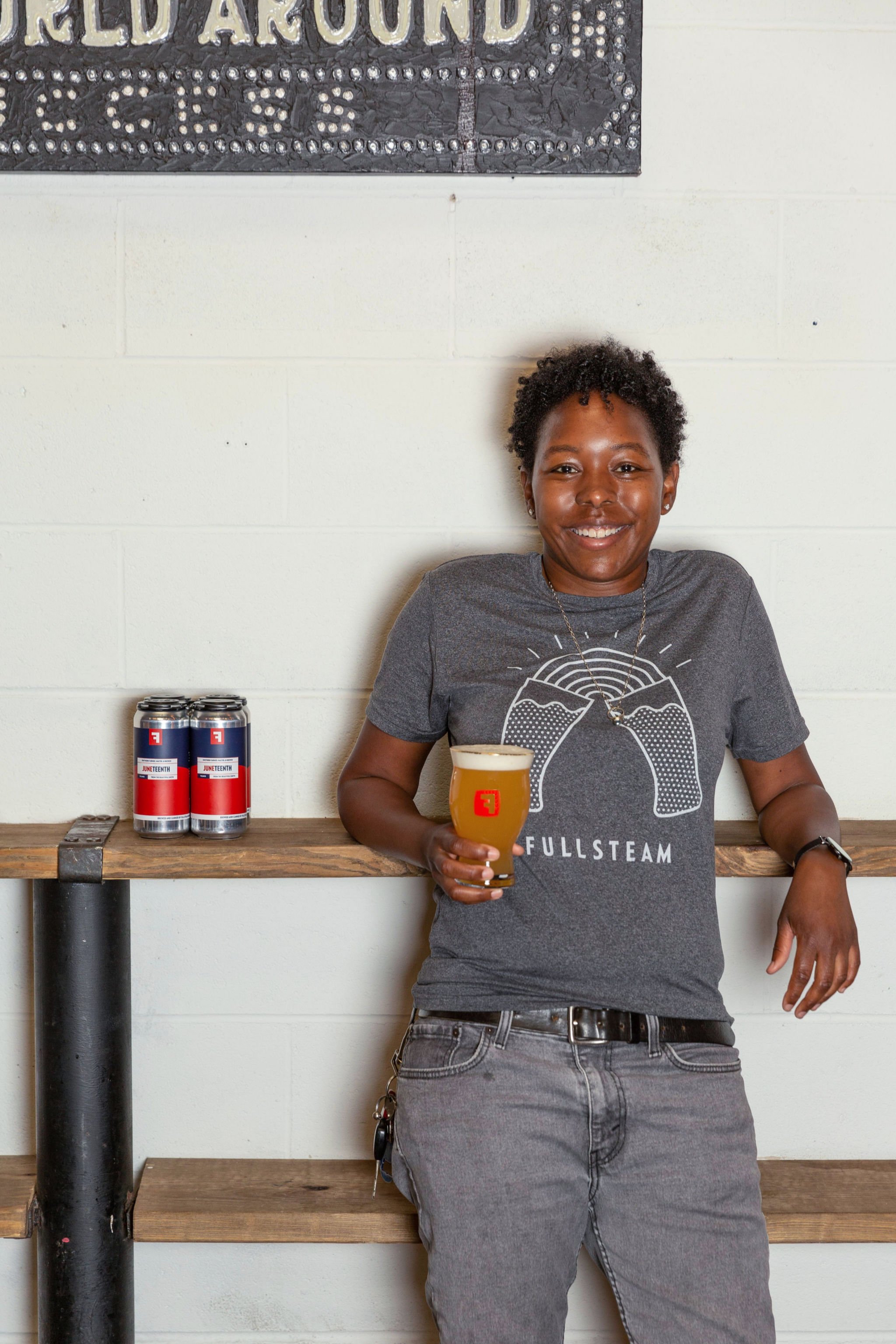 F: How do you cheer yourself up during COVID? Any new hobbies you've picked up?

AS: I've always been an avid reader. With a lot of places shut down right now, I'm more likely to read than go out after work. I didn't realize quite how much time I'd wasted being "bored" and going out when I could have just opened a book and found a whole new world.

F: If you could travel anywhere in the world right now, where would you go?

AS: Either Belize or Belgium.

F: What made you first fall in love with craft beer?

AS: The wide range of flavors and ingredients. Beer is so versatile!
---
Thanks for reading these profiles. Read more from Ari directly in her Juneteenth Voices entry -- it's a challenging and important read.
Get to know more of Team Fullsteam!