Javier Hernández
Driver / Packaging team member
Javier joined us earlier this year and has quickly become a key team member in packaging and delivery.
F: Being relatively new at Fullsteam, have you yet settled into a routine, or is every day in packaging a new adventure?
JH: Everyday is an interesting day when I'm learning new things. I feel lucky for the opportunity to switch up my days between driving and packaging.
F: What's your favorite (and least favorite) part of the job?
JH: My favorite part of the job is getting to learn some of the science behind beer. My least favorite part of the job is having to taste beer. 😉 (F: we're pretty sure Javier is kidding here).
F: How do you cheer yourself up during COVID-19? Any new hobbies you've picked up?
JH: I'm appreciating the little things in life and the people around me.
I'm always trying to get back to my roots with my hobbies. I grew up near the ocean so I like to paddleboard and swim when I can, some cycling and running here and there, I have a goal to complete a triathlon someday. I spend a lot of time hiking around the Eno with my kids and walking the Ellerbe Trail. And of course, cooking foods from the most amazing place in the world, Oaxaca!
F: If you could travel anywhere in the world right now, where would you go?
JH: I would love to visit Iceland!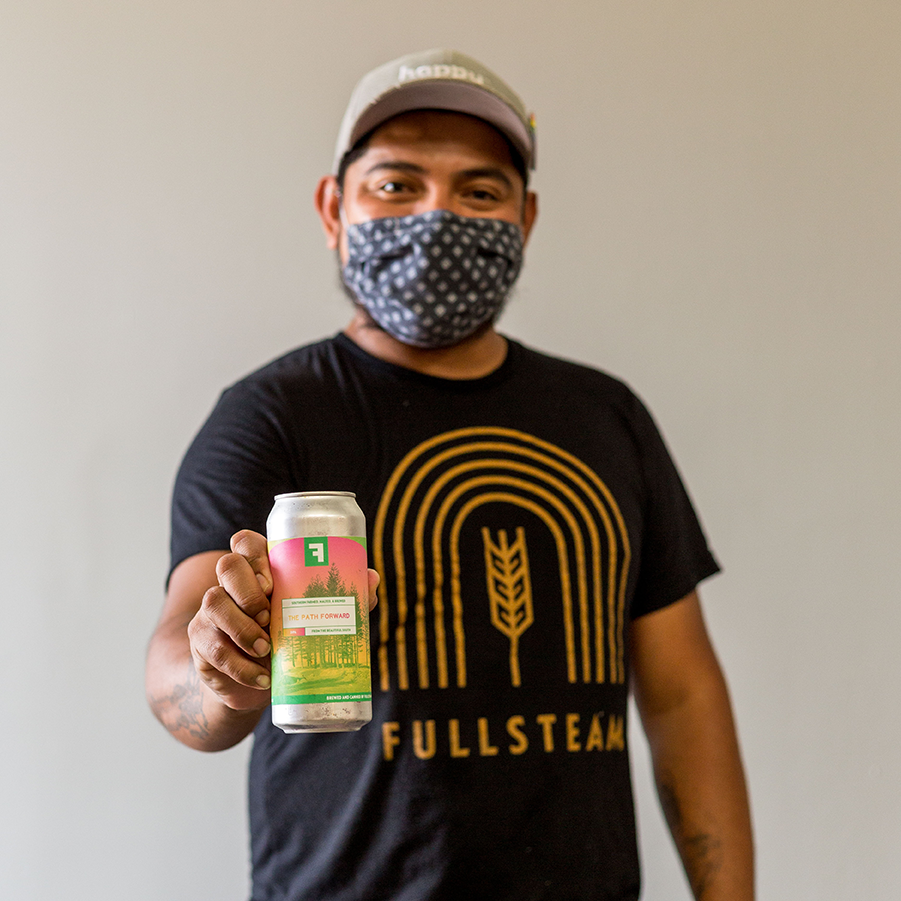 F: What's your favorite current Fullsteam beer?

JH: The Path Forward. It's an easy-to-drink but bold DIPA, full of fresh aromas and flavors (pine and citrus). This is the beer you need as you say goodbye to summer!
F: Tell us about your doggie!
JH: Frida is my seven-year-old German Shepherd. She loves giving kisses and shes a great partner for life's adventures.
---
Get to know more of Team Fullsteam! Look for new profiles as we grow. In the meantime...staff retreat to Iceland, or Oaxaca?