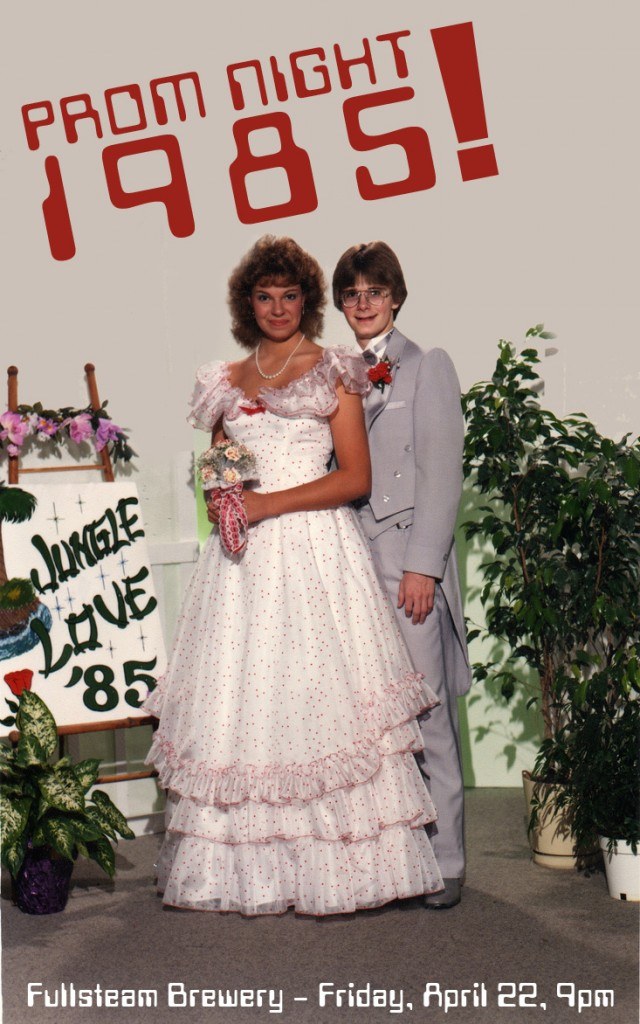 You are cordially invited to join Fullsteam Brewery on April 22 at 9 o'clock in the evening for PROM NIGHT: 1985.
Music by Heart of Glass (Blondie tribute band) and
The Chauffeurs (Cars cover band).
Costumes encouraged:
Ladies, wear a prom dress.
Gentlemen, a cummerbund to match.
Everyone, tease your hair.
That's THIS FRIDAY! Hurry, get a date!