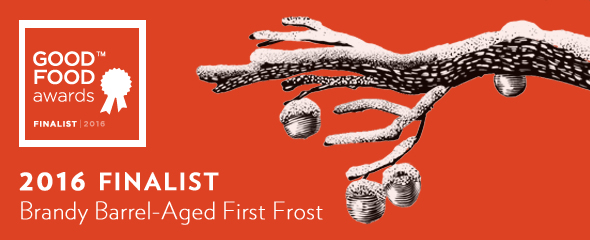 We're thrilled to be a Finalist for the 2016 Good Food Awards! Nearly 2,000 entrants competed in this year's Good Food Awards, which recognizes tasty and sustainable food and drink. We're one of 263 companies to receive a Finalist nod, joined by some amazing local producers:
Escazu Artisan Chocolates, Raleigh (70% Piura Blanco, Peru)
VIderi Chocolate Factory, Raleigh (Sugarplum Ganache Bonbon)
Fiddlehead Farm, Pittsboro (Blueberry and Cinnamon Basil Jam)
Prodigal Farm, Rougemont (Field of Creams cheese)
...as well as our good friends Foggy Ridge Cider (Dugspur, VA) and a number of amazing breweries whom we admire and respect like nobody's biz.
We haven't won. We're a Finalist. And that's pretty darn amazing. While Fullsteam is the only North Carolina brewery to win a Good FoodAward (2013 for our non-barrel-aged First Frost), the competition is even tougher this time around. So this might be as far as we get.
But really, the community connection of this beer is our biggest win. We get to provide money to dozens of foragers, who source us a literal ton ofpersimmons. In return, we get to make a delicious beer with a unique taste of the South.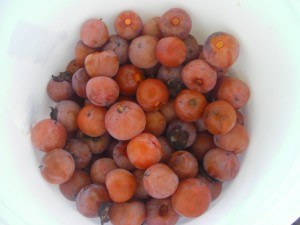 That's the win-win that really matters.
This winter, Brandy Barrel First Frost will be draft only. Look for the beer at our tavern and some events starting in January. We'll find out around then if our beer is a winner!