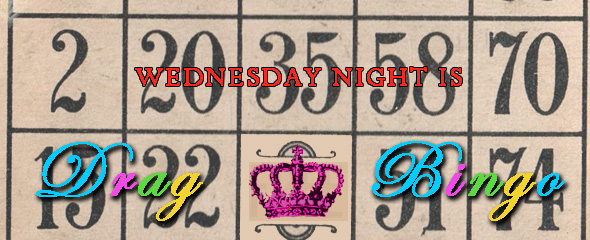 Here at the Office of Community & Fun, we felt it was important to write a post that would make people want to come to Drag Queen Bingo. So we tried, but then we realized that's like trying to write a post to encourage people to eat candy. EAT CANDY! DRAG BINGO! What more is there to say?
So here's a video that incorporates candy and queens:
And here are some relevant details: Drag Bingo is coming to Fullsteam this Wednesday at 9 p.m, which makes it the unofficial kick-off to the Month of Awesome aka February here at the tavern. What does that mean for you? It means you should come, if only to bask in the presence of Mary K Mart, Drag Bingo hostess and lady of the hour. As for the bingo, it's not your grandma's scene (no disrespect to your grandma... you should bring her too). It's eight quick rounds of bingo with a break in the middle. No word yet on whether there's a halftime show. There are definitely prizes involved. The winner of every round gets a $25 gift certificate to Fullsteam. That means free beer!
So, in conclusion, EAT CANDY! DRAG BINGO! FREE BEER (for winners)!
And the fun keeps rolling on...