One final week only, now in a special light blue edition!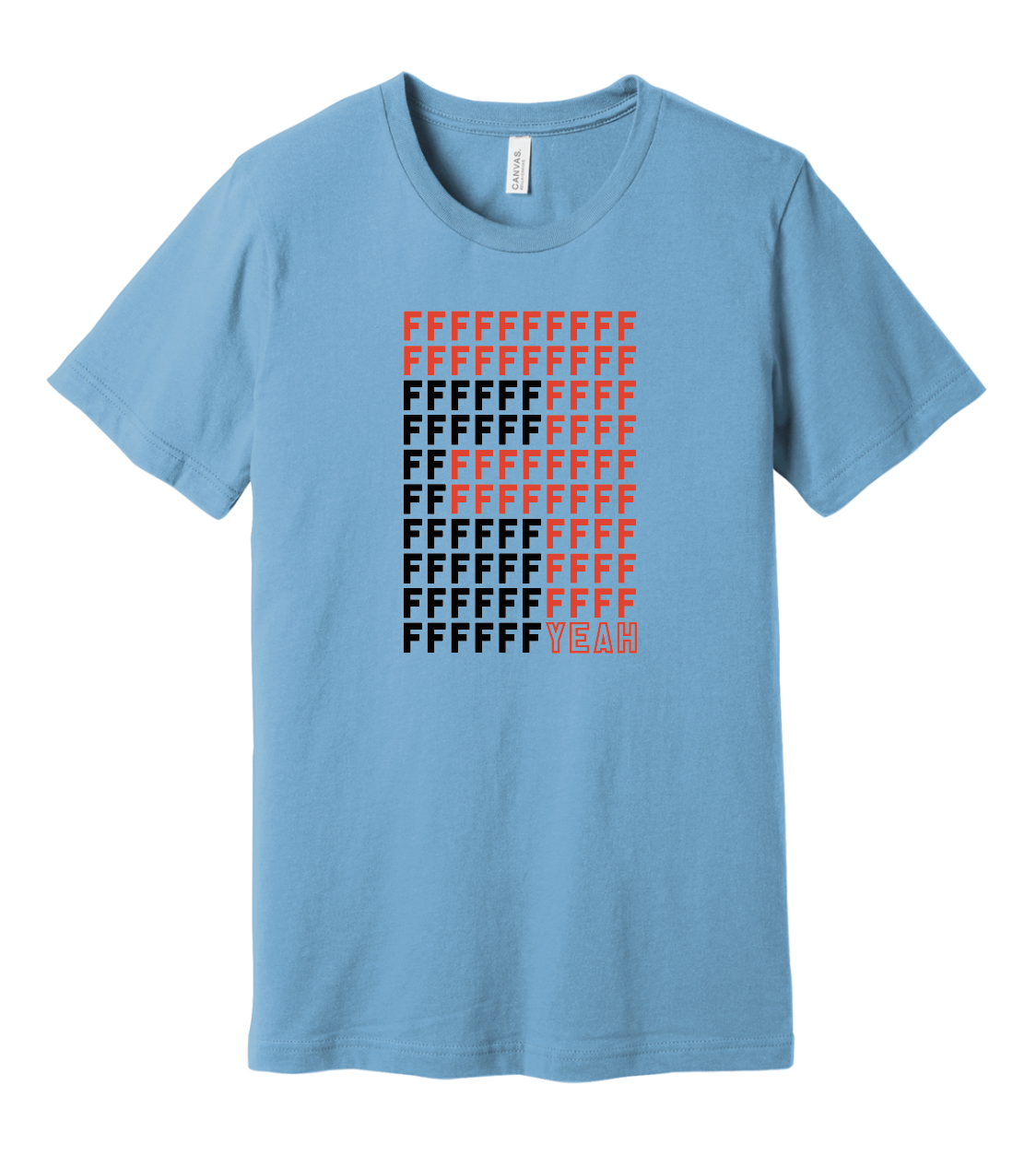 Support our staff impacted by COVID-19. Purchase this F YEAH shirt for $25, and all the proceeds will go directly to:


The F YEAH shirt also helps out our scrappy Warehouse District pals Infinity Printing (and their design division STZlife) by keeping their ink flowing and the screens rolling. Just like Fullsteam, Quint and crew are a small business directly impacted by the necessary stay-at-home order.
And a portion of the F YEAH shirt goes to Matt Butler and his team at Pretty Alright Goods. If you like this shirt, it's because of Matt and his artistry. He designed an original linocut print that we use all the time at our events. We heard over and over, "I'd buy that on a shirt." Well, there's no better time than now.
Proceeds directly benefit people who live to create and serve, with skills ranging from linocut to screenprinting to cooking to brewing to packaging to service.
F YEAH represents our spirit of optimism in a challenging time, and our collective desire to give to those who live to create art and serve people. F YEAH it matters. It's the foundation of society.
Order your F YEAH (light blue) shirt now. Sales end Friday, May 15.