SALES OF THIS FUNDRAISER HAVE ENDED!
Ordered a bundle? Thank you! They'll ship out mid-May.
We announced our F YEAH shirt project last week. Funds from t-shirt sales support our staff impacted by COVID-19, as well as two local business that make the project possible: Pretty Alright Goods and STZ's "Here for Good" screenprinting project.
So far, you've purchased over 150 shirts, with nearly $2,000 going to employees of three businesses. Thank you for that! We're going to keep the campaign going...expanding it to an F YEAH hat, and in partnership with some great Triangle businesses!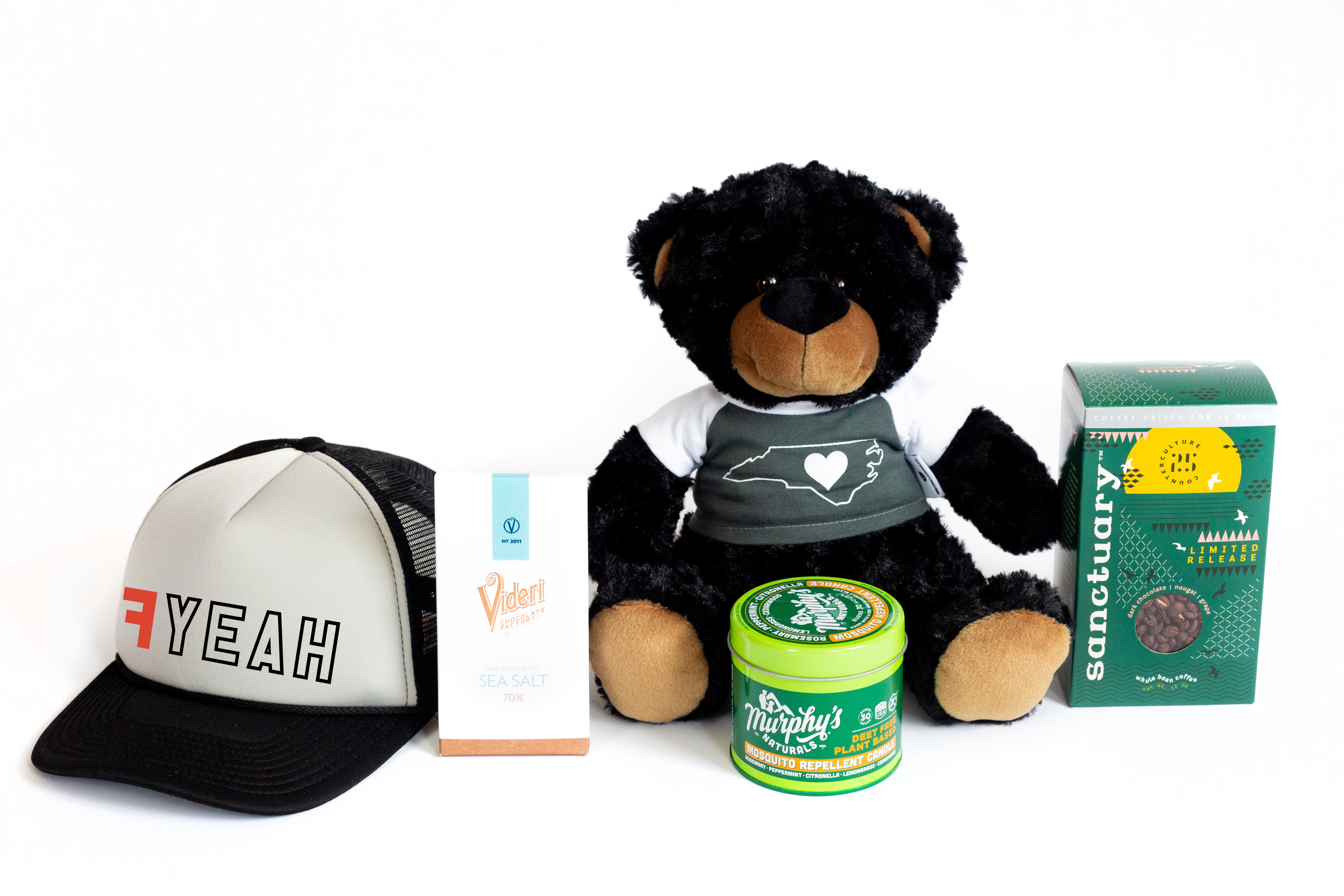 ANNOUNCING THE TRIANGLE BUNDLE PROJECT

For $50 (a $75 value), you'll receive a:
The first 50 orders also receive a Raleigh Denim tote!
As with the F YEAH shirt, all funds from our portion of The Triangle Bundle Project will go to our staff.
We'd love it if you'd support these local businesses with an order or two.
Support our staff as they seek stability in an unstable time...order your Triangle Bundle today! (SALES HAVE ENDED)