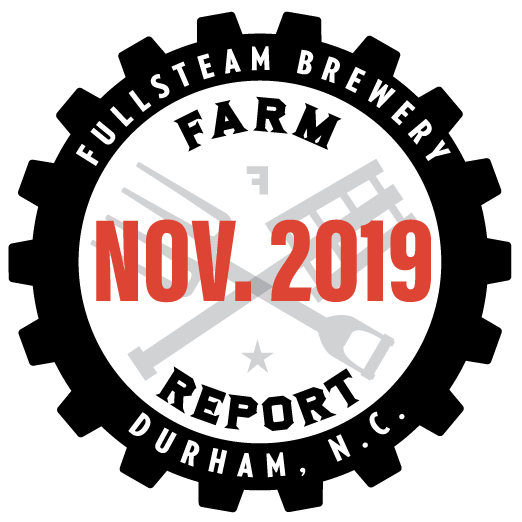 FULLSTEAM: NOVEMBER 2019 FARM REPORT
PIONEERING A SOUTHERN BEER ECONOMY
We did it! This month we crossed over the half-million dollar threshold...that's over $500,000 in Southern-sourced ingredients since we launched in 2010 (539,000 pounds).
In spite of hitting this mark, November's Southern farm purchases were modest: 5.0 tons and $8,500 in Southern ingredients. Makes sense for this time of year, when local ingredients are limited.
That said, our local purchases ranged considerably: tons of local grains, sweet potatoes (Carver), foraged persimmons (First Frost), and Spicewalla sumac (Citroën '19), to name a few. Add in some Trifoliate (Hardy) oranges we foraged with our friends at Steel String for Citroën '19 and our collaboration, Hardy Bois, and it was a very creative month -- in spite of the cold temperatures.
You'll start seeing the Certified Craft Malt Brewery and Beer logos on our website and labels. The certifications simply indicate that our brewery is committed to sourcing 10 percent or more grains from a certified craft malt house. Each beer has to hit this threshold to have the Certified Craft Malt Beer logo. Learn more about this program at the Craft Malsters Guild.

YEAR-TO-DATE
$113,712 in Southern-farmed ingredient purchases, totaling
119,034 pounds (59.5 tons)
SINCE LAUNCHING IN 2010
$505,265 Southern-farmed ingredients, totaling
538,739 pounds (269 tons)

NOVEMBER 2019 DETAILS
In November 2019, Fullsteam brewed:
Spending $8,489 on 10,258 pounds of Southern-sourced:
Epiphany Malt two-row
Carolina Malt two-row
Epiphany NC triticale
Epiphany modern Pilsner
Epiphany Vienna

Epiphany Munich
Epiphany wheat
Epiphany chocolate malt
Muddy Dog coffee

Larry's Beans coffee
Sweet Potato puree
Foraged native persimmons
Spicewalla sumac
Foraged Trifoliate (Hardy) oranges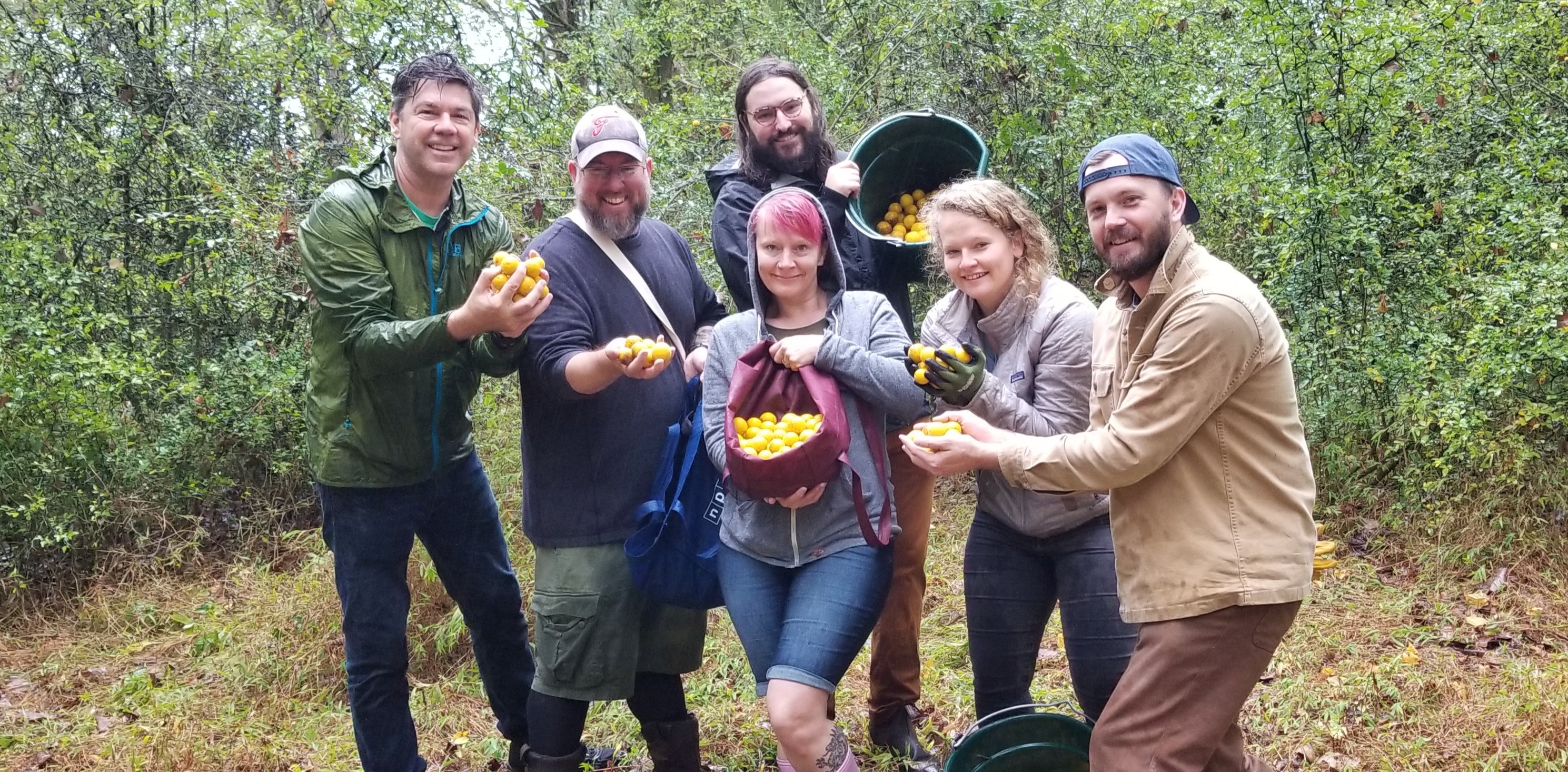 ---
NOTES
Fullsteam defines "Southern" as the swath of land from Washington D.C. to Louisiana. That said, North Carolina farms, maltsters, and foragers account for the vast majority (>95%) of these Southern ingredients.
The report includes a small portion of ingredients not grown in the South (cocoa nibs, coffee), but sourced from value-added Southern suppliers (e.g., Videri Chocolate, Little Waves Coffee Roasters).
For the purposes of this report, we only include grains farmed and malted in the South.
To find each beer's percent local by weight, look for the "% local" designation on the beer label or its entry on our website.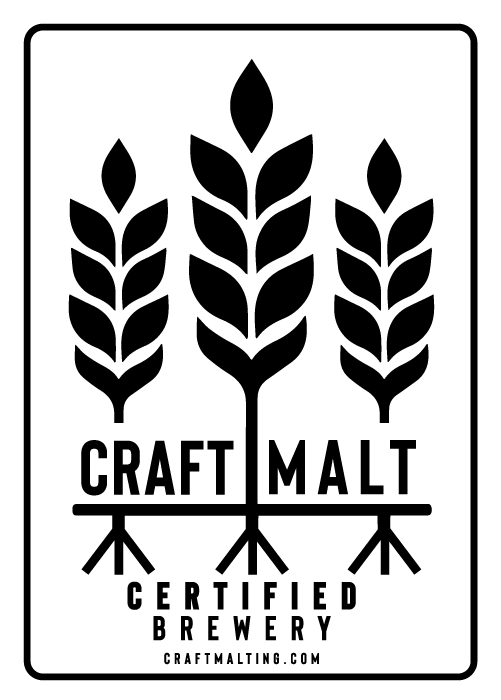 To hear a recording of the November 2019 Farm Report, call 919-GET-BEER.