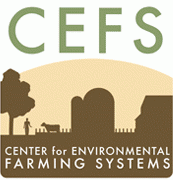 Fullsteam Brewery will be pouring Sweet Potato and Rocket Science IPA for attendees of the upcoming "Farm to Fork" summit, organized by the Center for Environmental Farming Systems (CEFS).
The conference is centered around one key question: What will it take to build a sustainable local food economy in North Carolina?
Our goal at Fullsteam is to see how craft beer -- specifically beer using local farmed ingredients -- can be a part of the conversation. Even better, we'd love to be even a small part of the solution.
Also pouring beer at the conference is the ever-pioneering Weeping Radish Eco Farm and Brewery. We're honored to be serving craft beer alongside Uli Bennovitz, who in 1986 helped legalize brewpubs in North Carolina...and who today is practicing the beer as agriculture movement.