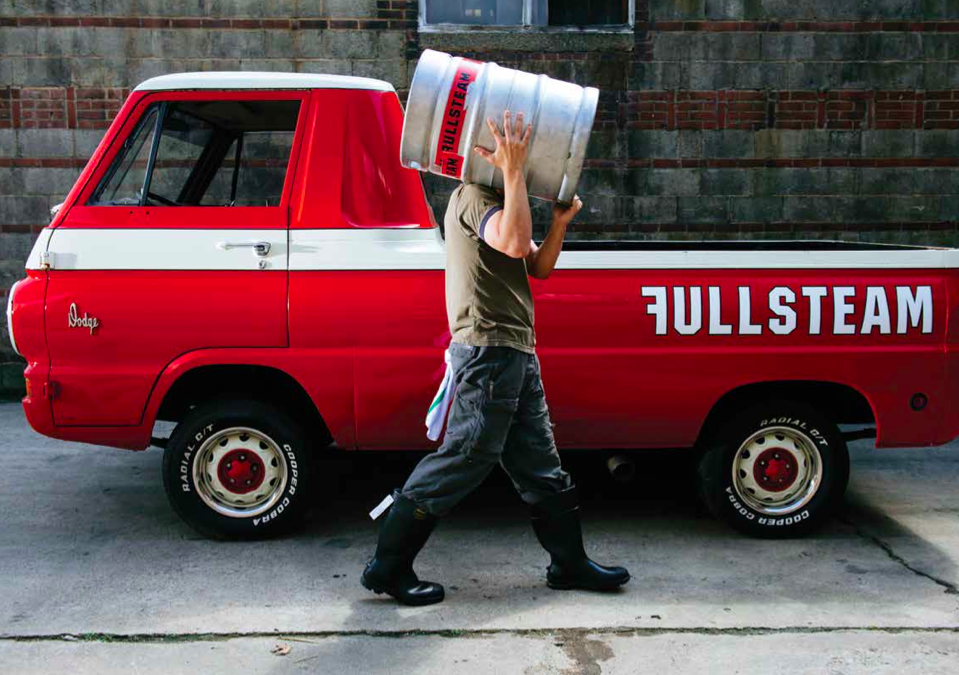 photo of Dan Divis by Andrew Kornylak. See the entire album of Fullsteam photos on his website.
---
Some of you long-time readers know that I like to write. In fact, prior to launching, I wrote a lot about our plans, mission, and ideas.
I've missed it.
Running a brewery requires incredible focus and time across many divisions: operations, finance, sales and marketing, strategic planning, bar management, etc. While we're fortunate to have amazing people to help run the brewery, I'm still very actively involved in the day-to-day business of beer.
Which, sad for me, means a lot less time to write.
But recently, The Local Palate -- the simply wonderful, Charleston-based food and culture magazine -- asked if I'd be interested in writing about our experiences conceiving, launching, and growing our Southern-inspired brewery.
My answer was a resounding yes, and this article is the result. I hope you enjoy it. I sure was excited to write the piece -- and to see our beers, employees, and customers in print is a career highlight.
Click here to download the article. (10MB PDF, zoinks!)