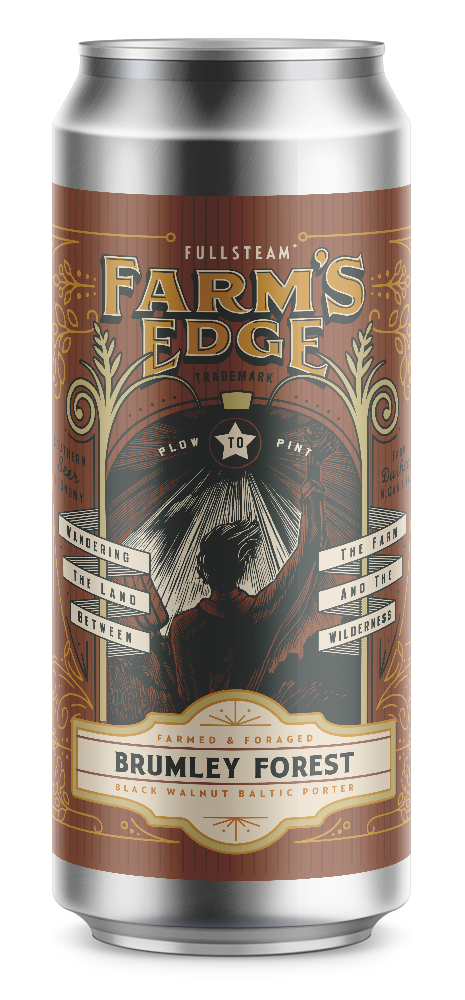 Farm's Edge: Brumley Forest
Dear to our hearts; deep in the woods. Brumley Forest is a Good Food Award-winning Baltic Porter that reflects Fullsteam's mission to "connect with the land and with one another." Every fall, we wander the woods of Brumley Forest, a tract of land owned by the Triangle Land Conservancy. We collect hundreds of pounds of black walnuts, and the brewery crew labors for weeks to cure and prepare the nuts for brewing.

All beers are a labor of love, but this was capital L Labor. The result is a velvet smooth lager (Baltic Porters are lagers...they rest for weeks), with a distinct black walnut aroma and a silky mouthfeel. More than any other beer we've brewed, Brumley Forest is a taste of place: the taste of a walk deep in the woods.

Brumley Forest opened to the public in April 2017. It's a land forever preserved for the common good, so we all can wander, forage, and connect to the land -- and to one another. $1 of every bottle sold goes back to our friends at the Triangle Land Conservancy to support their mission of land protection and environmental education.
Drink It With
Roasted game meats, roasted vegetables
| | |
| --- | --- |
| Grains | Black malt, Midnight Wheat, Chocolate malt, Specialty grains, Ashburne Mild malt, Pale malt, Flaked oats, Locally malted barley |
| Hops | Crystal, Magnum |
| Yeast | House Lager |
| Other | Locally foraged hickory nuts, Locally foraged black walnuts |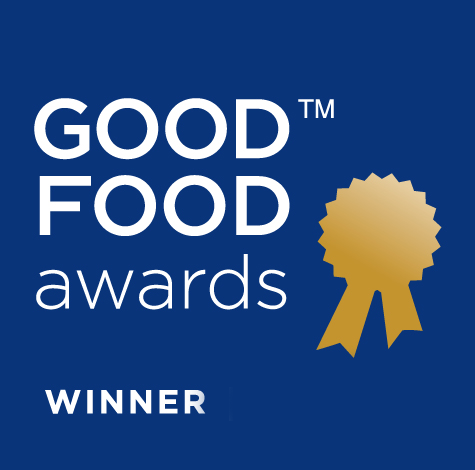 2018 Good Food Awards
Winner
A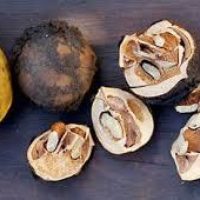 Locally foraged black walnuts
B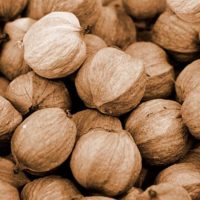 Locally foraged hickory nuts
C
Locally malted barley