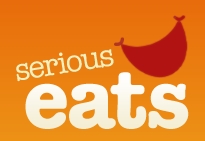 Just a quick link to a fun interview with the food enthusiast website Serious Eats. A great honor! Thank you, Maggie!
Sean Wilson has a vision for the beer scene in the American South. Using heirloom grains and other ingredients from North Carolina farms, he and his collaborator, Chris Davis, hope to create a distinctly Southern style of beer.

They will open Fullsteam Brewery in Durham late this winter or early next spring. I chatted with Sean about the challenges he's faced and his plans for the brewery.
Read the complete Serious Eats interview